If you are interested in learning about our therapists in a specific region, please click one of the locations below, or simply scroll down.
---
Triangle Therapists
Our Triangle Therapists currently serve Wake, Durham, Orange, Chatham, Harnett, and Johnston Counties.  This consists of Raleigh, Cary, Wake Forest, Durham, Chapel Hill, Hillsborough, Pittsboro, Angier, Clayton, Smithfield, and surrounding towns.  If you are unsure if we serve your area, please reach out to your Marketing Relationship Specialist, Amanda Moore at 919-757-6498.
Meet Margo Arrowsmith, LCSW, serving Wake County and Cary Office.
Margo Arrowsmith has 35 years of experience working with individuals and families.  A graduate of Hunter College School of Social Work, she has numerous post-graduate training and certifications, including being an ordained Interfaith Contemplative Minister and certified to do Jungian dream groups. Margo started her work with older people at the Essex County Parks Department, in Newark, NJ, in a recreation program with an emphasis on education and physical activity.  Margo practices individual, family and group work with older persons.
Meet Kimberly Bio, LCSW, serving Wake and Johnston Counties.
Kimberly Bio has over nine years of clinical experience working with adults, children, adolescents, and families in various settings. For several years, she practiced as a clinician in treatment and group homes, providing individual, group and family therapy. Kimberly has experience providing intensive in-home counseling to at-risk youth and their families. For two years, she practiced as a hospice social worker, providing end-of-life social work services, as well as grief counseling.  Additionally, she has case management experience at a child welfare agency, a care management organization, and a medical rehab facility. She also has private practice experience in New Jersey working with adults, adolescents and children in an outpatient office setting prior to moving to North Carolina.
Kimberly studied Sociology at William Paterson University, receiving a Bachelor of Arts degree in Sociology. She was accepted into the School of Social Work at Rutgers University where she received her Master of Social Work degree. Kimberly is currently licensed in the state of North Carolina as a Licensed Clinical Social Worker.
Kimberly assists clients in coping with issues including depression, anxiety, grief/loss, life changes, relationship issues, etc. She utilizes cognitive behavioral, family and client-centered therapy. Kimberly is committed to the mental health and well-being of her clients. With compassion, Kimberly respects the individual circumstances of everyone she works with, creating a safe place to enhance well-being.
Meet Mayela Harris, LCSW, serving Harnett and Wake Counties.
Mayela Harris is a licensed clinical social worker who has worked with children, families, and seniors for 30 years. She has a BS in psychology from St. Lawrence University and an MSW in social welfare from SUNY @ Albany, NY.
Mayela has devoted her career to empowering individuals to improved well-being and life satisfaction. "I am a strong proponent of allowing people to make their own decisions and work toward their goals at their own pace."  Her favorite saying is "I can stand alone … But I am at my most powerful when I am holding someone else's hand."
Mayela worked for 13 years with difficult children and families in a variety of settings and the past 17 years for hospice and palliative care providing individual and family therapy in patients' homes, nursing homes or hospital settings. Mayela enjoys an active lifestyle with two Jack Russell terriers, playing tennis, hiking and swimming with an appreciation of photography and the creative arts.
Meet Anne O'Connor, LCSW, serving Chatham and Durham Counties.
Anne O'Connor has a Master's degree in Social Work and is a licensed clinical social worker who has worked with people in independent, assisted and skilled nursing homes for the last 10 years.  Anne O'Connor comes from Boston and is grateful for all the opportunities to learn and practice her specialties.
She has a BA in English and an M.Ed. in Secondary Education, which she used to teach for many years.  Along the way, Anne became a human relations facilitator and learned about many different cultures and personality.  This experience led her to social work. She often says her clients have taught her so much not taught in schools but is of essential value.
Meet Cheryl Cohen, LCSW, serving Wake and Durham Counties.
Cheryl Cohen received her Masters Degree from Arizona State University in 1994. She has been providing individual, family and group therapy for 24+ years in settings ranging from homes to prisons, group homes to nursing homes, and she loves what she does.
She provides therapy for mood, behavioral disorders, and dual diagnosis. Cheryl has expertise with trauma, family systems, and personality disorders. She believes that it is a privilege to work with each and every person and that the relationship developed between us is the key to positive outcomes. She works for you and encourages you to make decisions in work together that empower you, this is your life. Cheryl looks at mistakes or poor choices as learning opportunities and teaching moments. There is no cookie cutter way to approach people &/or the obstacles that present and she believes that "before you can change it, you must own it." This concept gives you the power to be in control over that which you can control, letting what is out of your control out of your way.
Cheryl is an eclectic therapist utilizing traditional therapeutic theories and interventions as well as animal-assisted therapy, art and self-expression, tangible symbolism, self-regulation, and the use of the therapeutic relationship as a place to safely practice life without judgment or criticism. Her unique combination of life experiences and education allows her to empathize and make sense of what seems not to make sense, coupled with a formal education and excellent reputation in Raleigh for working with clients who have not found success in previous therapy experiences and those who have challenges that may seem overwhelming. Cheryl can't fix what has already taken place, and can't predict the future. however, she can and will join with you in navigating your obstacles and achieving the goals you have set. She looks forward to the opportunity to get to know you, learn from you, and share all that she has to offer.
When Cheryl is not at work, she is raising her 16-year-old grandson, living in a multigenerational home, riding horses, spending time outside, and doing anything she can with animals and nature.
Meet Irene Reville, LCSW, serving Durham and Chatham Counties.
Irene Reville, LCSW is a psychotherapist with Silver Linings for Seniors, which provides home-based and site-based mental health care to older people. Irene has specialized for many years in counseling and case management focused on issues of aging and disability. She recently moved to the Triangle area from Baltimore, Maryland, where she had a career in the Aging Adults Unit of the Department of Social Services.
Meet Pat Allen, LCSW, serving Wake and Harnett County.
Pat Allen is a Licensed Clinical Social worker who graduated from Southern Connecticut State University. she utilizes CBT, Solution Focused, Motivational Interviewing, and Bereavement interventions to improve mental health symptoms such as anxiety, depression, poor self-esteem, family/relationship conflicts, and grief/loss.
Pat relocated from Connecticut to North Carolina and has over 15 years of experience working in hospitals, convalescent homes, and community mental health.
Meet Georgia King LCSW, serving Wake County.
Georgia King is a Licensed Clinical Social Worker who has worked with all age groups but particularly enjoys working with older adults.  "I have learned something from almost everyone I have seen as a therapist but older adults are often rich in wisdom they have gained from life experience".  Georgia is a Raleigh native and a 2009 graduate of University of North Carolina School of Social Work where she specialized in Mental Health and Substance Abuse Studies.
Meet Beverly Stolarick, LCSW, serving Durham County.
Beverly takes a cognitive approach to counseling by examining how one's thoughts and attitudes affect their feelings and behavior. Her work experience has been primarily in the mental health field, working in three of the state hospitals in NC. She has also worked for several years as a counselor in a community mental health center with all ages. Beverly has an expertise in meeting clients where they are at, and considerable experience working with severe and persistent brain disorders (Mental Illness).
Meet Carol Farmer, LCSW, serving Wake County.
Carol Farmer is a Licensed Clinical Social Worker with a Master's
degree from Atlanta University, Atlanta Georgia.  For the past 29 years
Carol has been providing individual, group and family counseling in a
variety of settings throughout her career.  Carol specializes in
working with depression, adjustments to changes in life, anxiety,
grief, and building family systems.  She enjoys working in geriatrics
through motivation, empowerment, and implementing a cognitive
behavioral person-centered approach.  Carol focuses on developing a
more balanced view, self-discovery, self-acceptance, and providing a
means toward healing and positive growth.
---
Triad Therapists
Our Triad Therapists currently provide services in Guilford and Forsyth Counties.  This consists of Winston-Salem, Greensboro, Kernersville, Walkerton, High Point, and surrounding towns.  If you are unsure if we serve your area, please reach out to your Marketing Relationship Specialist, Sandy Bowen at 919-348-8130.
Meet Jennifer Cui, LCSW, serving Forsyth County.
Jennifer Cui is a Licensed Clinical Social Worker with a Master's degree from North Carolina State University. After receiving her BS and then MS in neuroscience from Tulane University in New Orleans, she moved with her family to North Carolina. Jennifer started her social work career in hospice and palliative care, working with clients and their families in their private homes, as well as in skilled nursing, assisted living, and independent living facilities. She also has hospital experience, having worked in the oncology and emergency departments.
Outside of work, Jennifer loves to spend her time cooking, traveling, reading extensively, and spending as much time as possible with her husband and two young children.
Meet S. Kelley Ryan, LCSW, serving Forsyth County.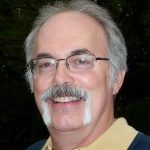 S. Kelley Ryan, Jr., MSW, LCSW Kelley received his BSW and MSW degree from Virginia Commonwealth University with a specialization in Health Care. He is a Licensed Clinical Social Worker currently providing individual and group counseling services at Trellis Supportive Care in Winston-Salem, where he has been on staff since 1999. Kelley's knowledge and experience include a broad range of practice areas including social work case management, counseling, and advocacy in the fields of hospice and end of life care, grief, homelessness, physical rehabilitation, medical care, suicide awareness and prevention, domestic violence and ethics. He has served on the NASW-NC Board of Directors as an elected District Representative and Vice President and has represented NASW-NC as NASW Delegate to National Assembly.
Meet Laura Gold, LCSW, serving Forsyth County.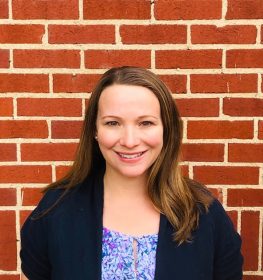 Laura Gold is a Licensed Clinical Social Worker with a Master's degree from San Jose State University.  Laura has experience providing mental health and case management services to both children and adults in a community mental health setting, hospital, and most recently working primarily with seniors in an outpatient dialysis facility.  Laura utilizes a variety of techniques and approaches including cognitive behavioral therapy, strengths-based therapy, motivational interviewing, and mindfulness-based stress reduction. 
In her free time, Laura enjoys spending time with her family, cooking, hiking, and reading.