It's the Law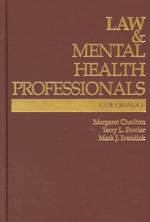 At Silver Linings we respect your right to confidentiality and Privacy. All information given to your Therapist during the evaluation and treatment process is considered confidential.  The Disclosure of protected health information will be governed by NCGS 12C, federal law regarding substance abuse records 42CFR part 2, and the Health Insurance Portability and Accountability Act of 1996, as well as any other applicable federal or state laws.
Disclosure and Exceptions
Disclosure of protected health information to anyone other than your Silver Linings Therapist is permitted only when you or your legal representative sign a written authorization, or give verbal authorization in an emergency situation. Any authorization for disclosure may be revoked at any time, except to the extent that action has already been taken based on that authorization.
You have a right to request restriction of the disclosure of your health information, except when your Silver Linings Therapist is required by law to provide it  Under the following specific conditions, required by law and professional ethics, your Therapist may disclose specific information without your authorization.
When there is a medical or psychiatric/psychological emergency involving your health and safety or the safety of others.
When the attending physician or therapist is required by law to report instances of neglect or abuse of a child, elderly person, or disabled adult.
When your Silver Linings Therapist is responding to a court order or participating in a commitment proceeding.
When your Silver Linings Therapist is required by North Carolina Administrative code to disclose information due to an incident that would cause a health risk to other persons.
If, in the event that a disclosure or release of information is deemed necessary, your Therapist will make every effort to discuss it with you before taking any action and will limit the disclosure to only the information and persons necessary.