Meet our Founder & CEO, Ann Marie Sochia.
Ann Marie is responsible for the day-to-day operations of the company. She is personally involved with interviewing and hiring all personnel, including Therapists, Psychiatrists, and Office Staff.
Ann Marie is a Licensed Professional Mental Health Counselor (LPC) in North Carolina. She has a Master's Degree in Mental Health Counseling and a BS in Sociology. Since 2012, Ann Marie has been practicing at Waves of Change, a holistic mental health counseling company she founded. While working as a therapist for the general population, she recognized the need for high-quality mental health services for seniors. This led her, along with her husband, Paul, to create Silver Linings for Seniors, Inc.
She lives in Raleigh with her husband, their dog Penny and cat Rufus.
Meet our Clinical Director, Eva Negron.
Eva Negron is a Bilingual Licensed Clinical Social Worker with experience in the field of mental health including working with refugees, dully diagnosed clients (MH/SU) in a hospital setting, victims of violence, school social work, older adults and children dealing with various traumas such as grief/loss and/or depression and anxiety.  Eva is an enthusiastic and outcome based leader with the ability to assess needs, communicate challenges and develop solution focused interventions. Eva has received clinical training in motivational interviewing, strengths based practice, family centered treatment and trauma focused cognitive behavioral therapy. Eva is an Approved Clinical Supervisor (ACS), earning her certification from the University of North Carolina at Greensboro (UNC-G).  She has 15 years' experience at providing individual, family and group therapy.
Eva received her MSW at Hunter College and her undergraduate degree at the State University of New York-Albany (SUNY-Albany). Eva moved from New York to North Carolina in 2011.  In 2011,  Eva worked at a family centered mental health agency for 9 years serving youth and adults, providing in home therapy services where she ultimately served as the Director of Program Operations .
During her free time, Eva enjoys spending time at the beach, traveling with her family and exercising.
Meet our Marketing Relationship Specialist, Amanda Moore.
Amanda Moore is Silver Linings' liaison with our customer facilities directors. In that role, she is often the first person any of the facilities' personnel meets. She is responsible for organizing and giving presentations to staff and clients in the facilities as well as meeting and presenting Silver Linings to the community and corporate organizations.
Amanda Moore graduated from Florida Gulf Coast University with a Bachelor's degree in Marketing & Communication; all while being on the women's basketball team at the highest collegiate level.  As a classic extrovert, Amanda values strong business relationships above all else. She wants to make both our clients and her peers feel heard and understood.
Before Amanda came to Silver Linings, she lived in Scottsdale, Arizona and was a physician liaison for a major radiology company in the Phoenix metro area. Amanda's passion lies in the medical field and she is so happy to be part of the team at Silver Linings! Overall, Amanda brings exceptional marketing, graphic design, and social media experience to the team, and will help Silver Linings to be a household name.
Meet our Admin/Front Office Specialist, Kait Entwistle.
Kait is originally from the State of New Jersey. After
growing up in the setting of a medical office, she has developed a passion for helping people. Kait has spent her time working in various parts of the medical field, and has found herself a home here at Silver Linings for Seniors.
Kait is enthusiastic to be doing her part behind the scenes to make sure that everyone has the best experience possible to get the help they need.
Meet our Medical Receptionist, Steve Kozlow.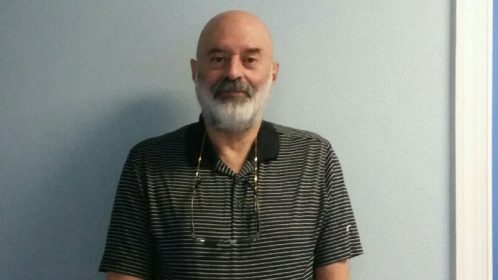 Steve possesses a BA in Psychology from Minnesota State University at Mankato and has worked in education, international development, radio and with corporate HR as a recruiter.  He has lived in South America and the Caribbean and speaks fluent Spanish but has called the Triangle area his home with his family now for almost 20 years.  He has been a professor at two universities in the Dominican Republic and worked on educational radio projects for the United States Agency for International Development.
The last 20 years of his career have been in recruiting and corporate HR, having work with Cree, FHI 360 and his last role with Strata Solar.  He is a dedicated family man and enjoys having his children and grandchildren all close by.  He enjoys fishing and has been practicing Tai Chi now for well over 15 years.
Meet our Senior Billing Specialist, Denise McNair.

Denise comes to us with managerial skills and with direct work experience. She is Certified in Physician and Facility Billing and Coding she also has 20+ years of experience in Medical Revenue Cycle Management and Account Receivables experience in the following specialties; Anesthesia, Facility, Pain Management, Orthopedic, Physical Therapy, Transplants, Ophthalmology, Endoscopy and Ambulatory Surgical Centers.
She is married with 3 adult children and 4 grandchildren whom she adores. She loves movies that make her belly laugh and a good book.
Meet our Billing Specialist, Kendall Howse.
Kendall Howse is a billing/credentialing specialist with Silver Linings for Seniors. She has worked in medical field for more than five years, ranging from behavioral health for children to mental health for seniors. Her passions lie in her ability to help those less fortunate than her and allow for an even playing field.
Kendall is a 2008 graduate of North Carolina Central University and lives in Raleigh with her two sons.
Meet our Marketing Outreach Specialist, Emma Jane House.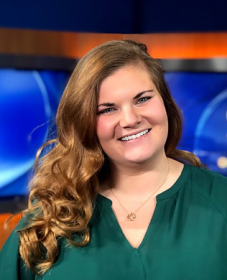 You can find Emma Jane visiting facilities, attending trade shows, networking and giving presentations. Emma Jane is often the first person any of the facilities' personnel meets. She is responsible for organizing and giving presentations to staff and clients in the facilities and presenting Silver Linings to the community.
A native of Raleigh, Emma Jane enjoys trying new restaurants, traveling
and spending time with her two dogs in her free time. She attended East
Carolina University and graduated with a degree in Communications. She
lived in Greenville, NC for six years but is excited to be back home in
Raleigh. Before Emma Jane came to Silver Linings, she worked in TV News and Marketing. She has a passion for working with people and getting them the help and information, they need.