Services for Seniors and Their Families
Good mental health is necessary to maintaining a high quality, independent lifestyle. At times, however, the stresses of physical and emotional changes, illness, dependency, suffering loss, etc. can bring on feelings of anxiety, grief, depression, and other unsettling concerns.  These feelings can have a negative impact on one's sense of well-being and even lead to mental and physical impairments.  The services offered by Silver Linings elder-care Counselors are designed specifically to help seniors find the way to the most fulfilling life possible.
Referral Service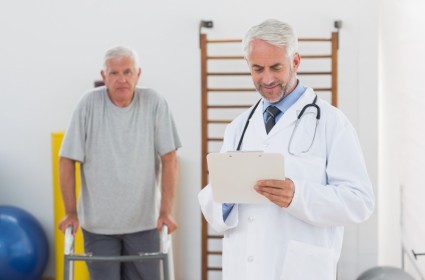 Referrals to Physicians or Physical Therapists
When a client comes to Silver Linings for services, therapy is often not his or her only concern – there may be issues involving physical limitations, understanding medications, financial concerns etc.  Our Therapists are trained to identify when it would be appropriate to refer the client to other professionals with the training and resources to nurture them on their road to greater mental and physical health and well being.  The Therapist will offer referral suggestions as appropriate.
Assessment
The assessment process at Silver Linings is designed to gain greater insight into the bio-psychosocial needs of each client.  These assessments are offered during initial meetings to determine the most appropriate type of care.  Assessments are again administered later in the therapy process to confirm that the appropriate care is being provided and to help ensure goals are being achieved.  An Assessment is an extremely important early step in developing a program with the person who is to receive therapy or counseling, whether it's the senior or family members who request it.
Individual Counseling/Therapy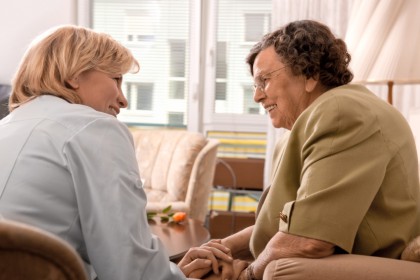 We offer individualized counseling tailored to the specific needs of our clients.  In most cases this will be for the senior who has requested counseling or therapy and is designed for that client based on the initial consultation and the Assessment results.  Under certain circumstances related to the well-being of our primary client, we can offer individual counseling to family members.
We understand and respect each client's rights to privacy and hold to the highest standards of HIPAA (Health Insurance Portability and Accountability Act).
Group Counseling
Group therapy has been successfully used as a therapeutic approach in working with and treating the elderly for decades.  It is cost effective and has shown positive results in counteracting the challenges often faced in the elderly as they age. Group counseling offers an additional advantage for our population; it can serve to encourage social interactions and sharing of concerns that are often common among other community residence members.
We currently offer a Grief & Loss Support Group at the Clayton Center for Active Aging beginning March 9, 2018.  If you are interested in learning more, please reach out to the Clayton Center at (919) 553-4350.
Help for the family
Our unique family program is designed to teach family members how to understand and help their loved ones as they age.  We teach the knowledge and skills to help you and your senior member address the everyday needs and challenges of the aging process. Individual and group Therapists are available for all family members as well as their loved ones.  We are here to help – don't hesitate to reach out to us.