News:
Nurse Practitioners seeing clients all over the Triangle starting April 24th!
We now have 2 Psychiatric Nurse Practitioners serving the Triangle! We can now provide medication management throughout Wake, Durham, Orange, and Chatham county! Our experienced Psychiatric Nurse Practitioners will be able to help clients in private homes, senior living communities, and our office in Cary.
On Air, with Silver Linings for Seniors!
Tune in Saturday, Feb 10th, 2018 at 7:00pm to News Radio 680 WPTF to hear our Clinical Director, Melissa Huemmer LCSW, discuss mental health in seniors.  She also discusses how adult children can have the conversation with their parents about seeking help.
In case you miss it, we will be posting it on hear in a couple weeks, so check back!
Here is a link to Silver Linings for Seniors on the Radio!
http://wptf.com/aging-matters/
Upcoming Events:
Quarterly Lunch & Learns for Everyone!
After a successful first Lunch & Learn on Dementia and Depression, we decided to schedule more! These lunch & learns are for seniors, professionals, family, caregivers, and anyone else, who may be interested in learning!  Be sure to RSVP to these exciting events!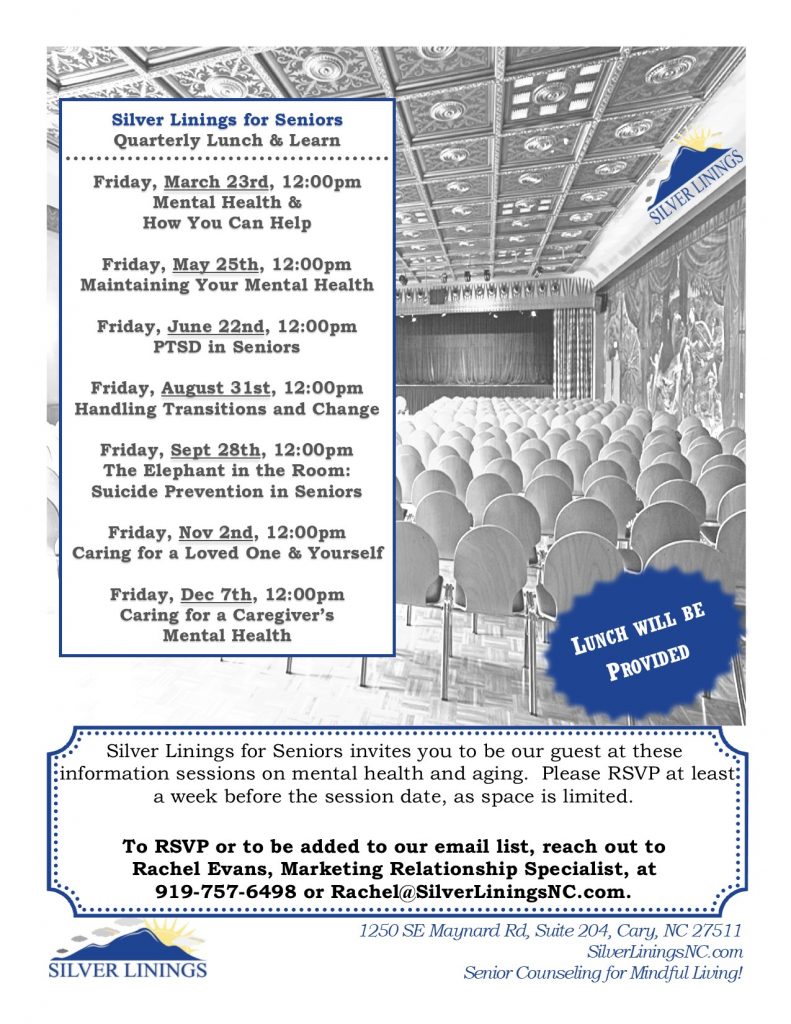 Quarterly Lunch & Learns for Seniors & Loved Ones!
Silver Linings for Seniors is excited to announce their first series of Lunch & Learns for Seniors, Caregivers, and Loved Ones!  Join us for these exciting sessions on how to age mindfully in 2018!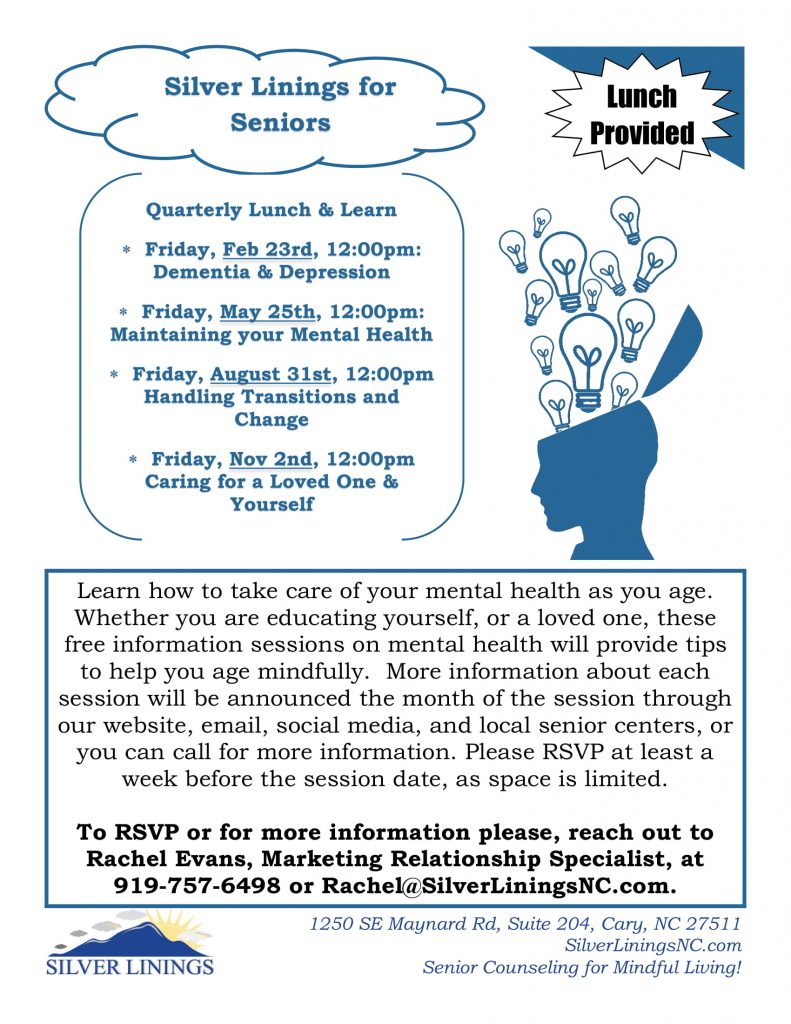 Dementia & Depression:
Join us for our first Lunch & Learn in 2018 on the complex relationship between Dementia & Depression!