A Message for Our Senior Members
It's not just a slogan; Silver Linings truly is here for you.  Our reason for being is to provide you with the quality and level of counseling support you deserve whether in your private home or within your senior residence community.  We are dedicated to serving you.  Our Counselors are all highly trained and skilled with many years experience in senior counseling.  The services and programs we provide are all designed specifically for you, and some of them are even fun.
You Are in Control
Just as you will be involved in planning your own counseling program, you are also in control of your privacy.  We will always respect your individuality and your privacy by asking permission in writing before discussing your information with anyone else.  Some examples of people we may want to share your information with are family members, medical personal (doctor etc.), and your Community Director.
Reluctant to seek Counseling?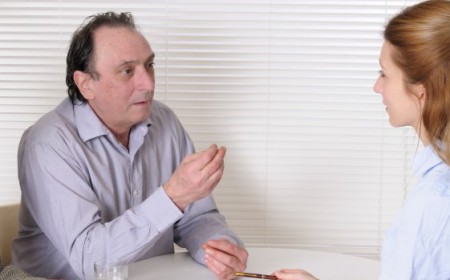 Often times older people view counseling with fear, suspicion, anxiety, and embarrassment and are reluctant to seek help.  Due to this, they are more likely to rely on other professionals such as the family physician or minister, or their own support network of family and friends.
While all these are acceptable places to begin, there is no reason to be fearful of counseling and the therapy process and no reason to feel shame for reaching out.  In fact, more and more elderly people are seeking help in moving forward through life's transitions.
At Silver Linings we emphasize your strengths, not weaknesses, and encourage independence while reducing dependence, and help you make appropriate decisions and take subsequent action. It is our foremost goal to help you achieve and maintain the life you deserve to enjoy.
Individual Counseling
Individual Counseling means you will meet on a regular basis with a Counselor assigned to you.  At the first sessions, you and the Counselor will begin to get to know each other and determine if the arrangement is a good fit for you.  Your Counselor will work with you to create a personalized counseling plan tailored to meet your individual needs and goals.
Group Counseling
It's a reality some of the challenges you may be facing are chronic ailments, forgetfulness and other "Senior moment" kinds of things, loss of friends, and just not getting around as well as you used to.  Add to this, the fact that you may have had to move to a new residence, leaving the familiar things of your life behind.
Moving ahead can be exciting, but it can also be daunting.  Any or several of these changes can make you feel depressed, sometimes isolated, lonely, and too often lead you to want to withdraw rather than face the difficulties of meeting new people and learning new ways.  For seniors, group therapy offers a chance to become involved in social interaction, shared support, and the welcome realization you are not alone with our troubles.
In Group Counseling, you will meet in a group of other residents who have similar concerns and issues.  You will be able to ask questions, voice your concerns, listen as others describe their issues, and hear what the Counselor offers to help you find ways to lead a satisfying, fulfilling new life.
We currently offer a Grief & Loss Support Group at the Clayton Center for Active Aging beginning March 9, 2018.  If you are interested in learning more, please reach out to the Clayton Center at (919) 553-4350.